---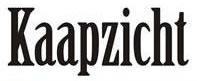 Stellenbosch
---
Cabernet Sauvignon
Estate Red
Merlot
Bin 3
Shiraz
Vision Steytler
INTRODUCTION:
We are a family owned and run wine estate in the Stellenbosch district, South
Africa, which is situated on the 34 ° Latitude South.
The name Kaapzicht (Cape View) comes from the fantastic view from our
hills over Cape Town and Table Mountain.
The Steytler family has farmed here since 1946 and my husband Danie and
his younger brother George are the 3rd generation owners of the estate.
George is the viticulturist, Danie is the winemaker and I am our export,
marketing and financial manager.
Our vineyards are grown on old weathered granite soils on the northwestern
slopes of the Bottelary Hills (warm direct sunlight) , 30 km from the
Atlantic Ocean (cool sea breezes) and have thus a perfect combination of
everything needed to create full bodied, fruity wines.
On 190 ha (156 ha under vineyards) we grow 70 % red cultivars, (Cabernet
Sauvignon, Merlot, Shiraz, Pinotage, Cinsaut) with a yield of ~ 7 ton/ha and
30 % white cultivars (mainly Chenin Blanc, Sauvignon Blanc, some Muscat
d'Alexandrie ), yield of 9-10 ton/ha
Since we are registered as an estate all our wines have been grown and made
on our property, so no grapes have been bought in, which guarantees
consistency of quality.
At this time we only bottle about 30 % of our total production (~ 30000 cases x
9 li) which are mostly being exported into 19 countries around the world.